Article: What do Baby Clothing Sizes mean?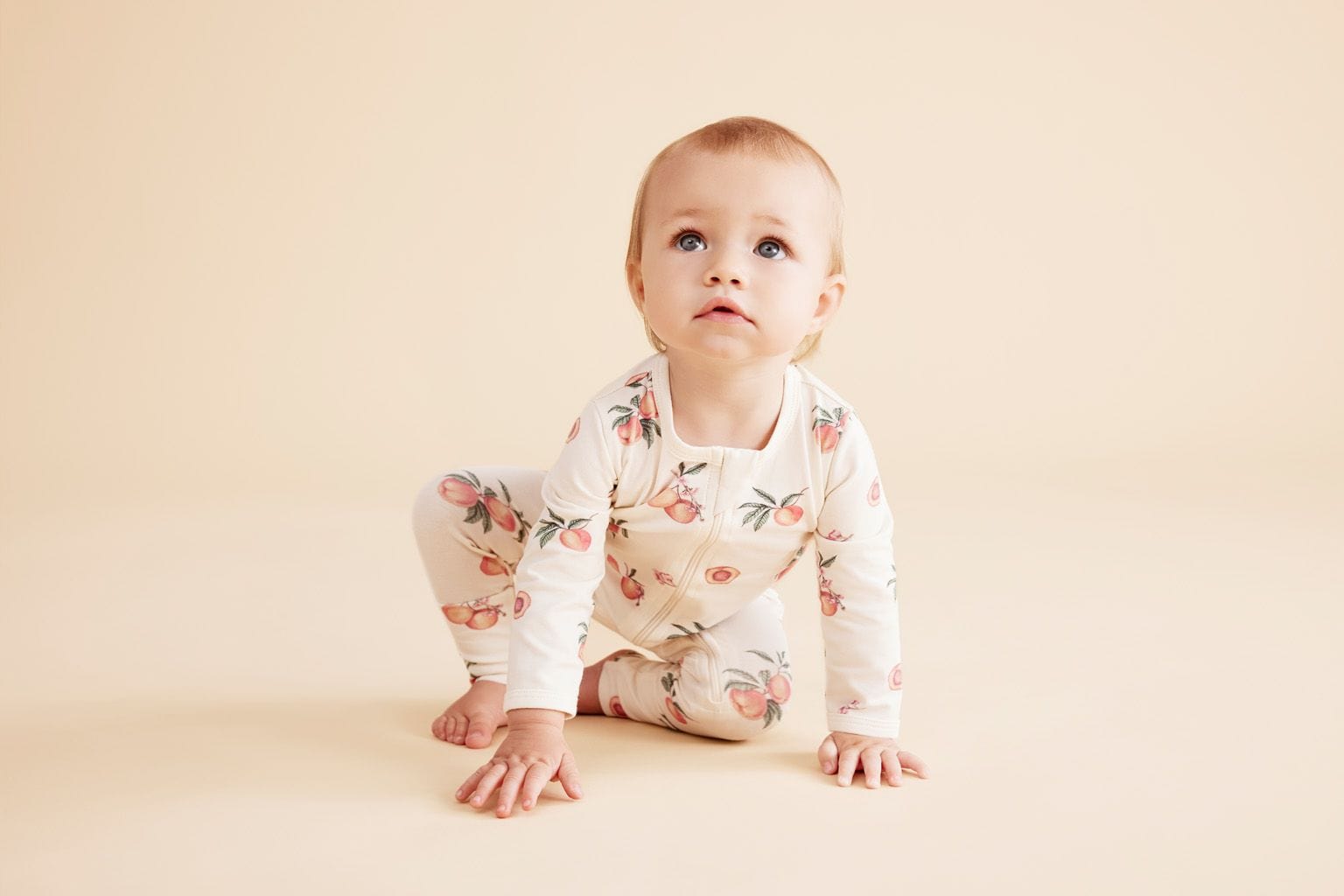 What do Baby Clothing Sizes mean?
As new parents embark on the exciting journey of welcoming their little ones into the world, one of the many challenges they face is navigating the perplexing world of baby clothing sizes. With the vast array of options and confusing labeling systems, finding the right size for your baby can be a daunting task. This blog aims to demystify baby clothing sizes and provide a helpful guide for new parents to ensure their little bundle of joy is dressed comfortably and stylishly.
Understanding the Labeling System:
Baby clothing sizes are typically labeled with a combination of numbers, letters, or both. The most common sizing labels for babies are:
Age-based sizing: Some brands use age-based sizing, indicating the recommended age range for a particular size. For instance, you might find labels like "0-3 months," "3-6 months," "6-9 months," and so on. However, it's important to remember that babies grow at different rates, so these age ranges are approximate and may not be an exact fit for your baby.

Numeric sizing: Other brands use numeric sizing, typically starting from newborn (size 0 or 1) and increasing in increments of three to six months (size 3, 6, 9, 12, 18, 24, etc.). This system is based on the baby's height, weight, or both.

Small, medium, large (S, M, L): Some brands simplify the sizing system by using small, medium, and large labels. While this approach may offer convenience, it lacks precise measurements, making it difficult to determine the best fit for your baby.
Determining the Right Size:
It's important to note that baby clothing sizes can vary between brands and even between different clothing items within the same brand. Here are some key factors to consider when determining the right size for your baby:
Age and weight: Although age-based sizing is not always accurate due to individual growth patterns, it can serve as a general guideline. Keep in mind that babies tend to outgrow their clothing quickly, so it's wise to have a range of sizes on hand.

Measurements: To ensure a more precise fit, it's helpful to measure your baby's height and weight. Compare these measurements to the size charts provided by the clothing brand. Height is typically measured in inches or centimeters, while weight is measured in pounds or kilograms.

Flexibility and comfort: Babies grow rapidly, and their clothing should accommodate their movements. Opt for clothing with some flexibility, such as stretchable fabrics or adjustable waistbands, to ensure comfort and ease of dressing.

Seasonal considerations: Consider the weather and the season when selecting baby clothes. You might need to adjust the size accordingly to accommodate additional layers during colder months or lighter fabrics during warmer seasons.
Here are our top tips for selecting the right size:
TOPS: For maximum wearability, consider choosing the next size up for your child's tops. You can roll up the sleeves initially, allowing them to grow into the garment. This way, you can extend the lifespan of the top as your child continues to grow.
PANTS: When selecting bottoms, it's important to provide your child with enough room to grow and move comfortably. Our non-elastic waisted pants are designed with an adjustable elastic inside the waistband, ensuring a snug fit. However, we do not recommend sizing up a whole size in pants once your child is actively moving, as this may result in the waist being too big and the pants potentially falling down.
JACKETS: Layering is a great approach to dressing your child in colder weather, as it allows for easy adjustment as needed. When choosing a jacket, consider going up a size to accommodate layers and allow room for growth. This ensures that your child will have enough space to wear additional clothing underneath while staying warm and comfortable.
Our final tip is to err on the side of caution and choose a larger size if you're unsure. Children are constantly growing, and they will eventually grow into a larger size. If you still have doubts or need further assistance, please feel free to reach out to us. We are more than happy to help and can provide measurements for any garments you may be uncertain about.